Raw Dog Food Success: Benedetto's Story
September 05 2020 – Amanda Monsma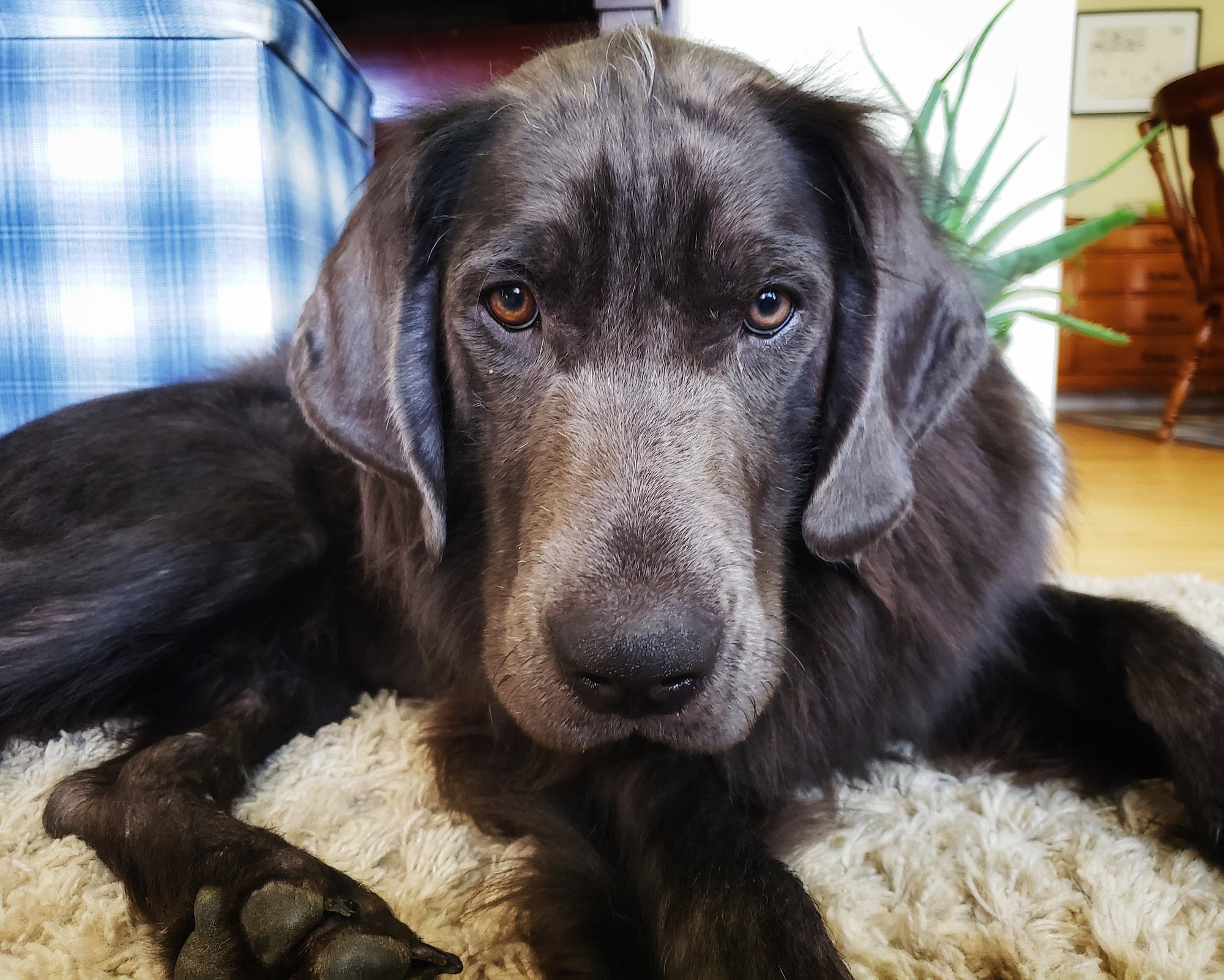 Say hi to #granddograwpack member Benedetto!  Below is a note we received from his family.  With their permission, we are sharing their story with you below. 
"I wanted to share a bit about my dog with you guys. I've had my dog for almost 4 months now and he's had insane allergies, alopecia, dandruff, hives, basically everything imaginable. I've had him in and out of the vet so much. My vet had me paying $144 a month on allergy medication for him, $130 on vet prescribed hypoallergenic dog food every 3 weeks, and wants me to pay another $300 for tests. It was getting so expensive.
I looked up raw food diets and your site popped up. It had great reviews so I bought a box of the Doggy Moggy Beef. I weened him onto the raw diet from his nasty, expensive vet garbage food and I've completely taken him off of his allergy meds. I've been feeding him your guys food for maybe 2 weeks now. His hives are totally gone off his head and are almost completely gone from his back. It's starting to heal behind his ears. He's barely got any dandruff anymore. He scratches himself less. He's even got new fur starting to grow on his bald patches.
He use to have this AWFUL musky stinky dog smell that I couldn't get rid of with (surprise, surprise) the expensive dermatologist hypoallergenic dog shampoo the vet sold me. Since he's been on his new diet he doesn't smell like a skunk anymore. I wash him and he stays smelling good.
It's incredible. He's finally acting like a puppy again since all he did before was whimper and scratch himself. He also likes me a lot more especially when he knows I'm going to give him some meat (haha!). He went from being a smelly, miserable dog to being my best little happy bud. Benedetto and I just wanted to say thanks!"
Does this sound like your dog?  Has a raw dog food diet changed your family's life?  Stories like Benedetto's help us connect the community and is great testimony to the benefits of feeding raw for those who are interested in starting a raw dog food diet.  For a chance to feature your pup(s), send your story and pictures to amandam@granddog.ca . 
If you liked this, you might also like: