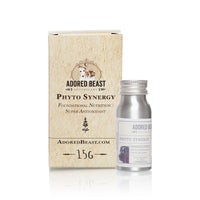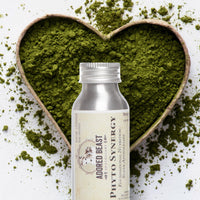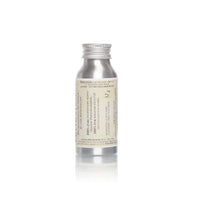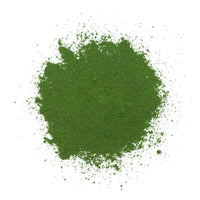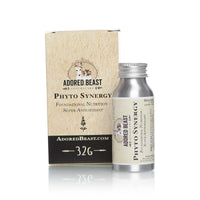 Adored Beast Phyto Synergy 15g
Regular Price

$74.99

Sale Price

$74.99

Regular Price

Unit Price

per
"My dog loves it mixed with her food. Her skin is better, coat is shinier and she looks happier and healthier."
–Jasmin S, Phyto Synergy customer
Phyto Synergy 100% pure marine phytoplankton is complete nutrition that absorbs and resonates with the body's synergistic process. When you incorporate it as part of your animal's daily food you are supporting their entire body, overall health, and longevity.
Provides cats and dogs with support for: 
Skin health
Mobility/joint health
Improved cellular function
(healthier organs)
Decreased inflammation
Digestion & Digestive support
Increased energy and
athletic performance
Decreased hyperactivity
Decreased anxiety
Detoxification
Aging
Who Is Phyto Synergy For?

Any animal who could use a boost to their immune system. Phyto Synergy is full of
free-radical fighting antioxidants, great for the coat, it's high in essential amino acids,
EPA, and vitamins E, C, and B3.
Did You Know?
Phytoplankton is a single-celled organism,not a fish. In fact, if you're concerned about
offering fish products to your animal due to the contamination of our ocean waters, Phyto Synergy is the perfect way to deliver vital omega 3s to your animal

Grown sustainably on land with filtered Atlantic Ocean water.
Environmentally ethical, fully sustainable and non-GMO.
Intentionally sourced with your pets and the planet in mind.
No heavy metals or toxins
No fillers or binders
Dog, cat, horse, and human friendly 

Pro Tip:
For your animal, it's as easy as adding it to their food.

For yourself, mix Phyto Synergy with organic juice, kefir, or blend it into your
smoothie daily!

Add it to your household's routine daily!
Ingredients:

100% Pure Proprietary Blend Marine Phytoplankton: 
Phytoplankton is one of the only things on the planet that is absorbed by the body before it gets to the gut. That makes Phyto Synergy hugely bioavailable to the body. It is a single-celled organism that offers trace minerals, chlorophyll, essential amino acids, EPA, fatty acids, protein, carotenoids, antioxidants, amino acids and other nutrients. It helps the cellular structure that provides nutrition and absorbs and resonates with the body's synergistic process.
Directions for Use

Give 1/16 tsp (half of the spoon provided) once per day regardless of the size of your
animal. Can be mixed into food.

For symptomatic animals - Can be given two or three times per day. Consult your trusted veterinarian.